1307 Diamond Ave
South Pasadena, CA 91030
$1,050,000 | 3 Beds | 1 1/2 Baths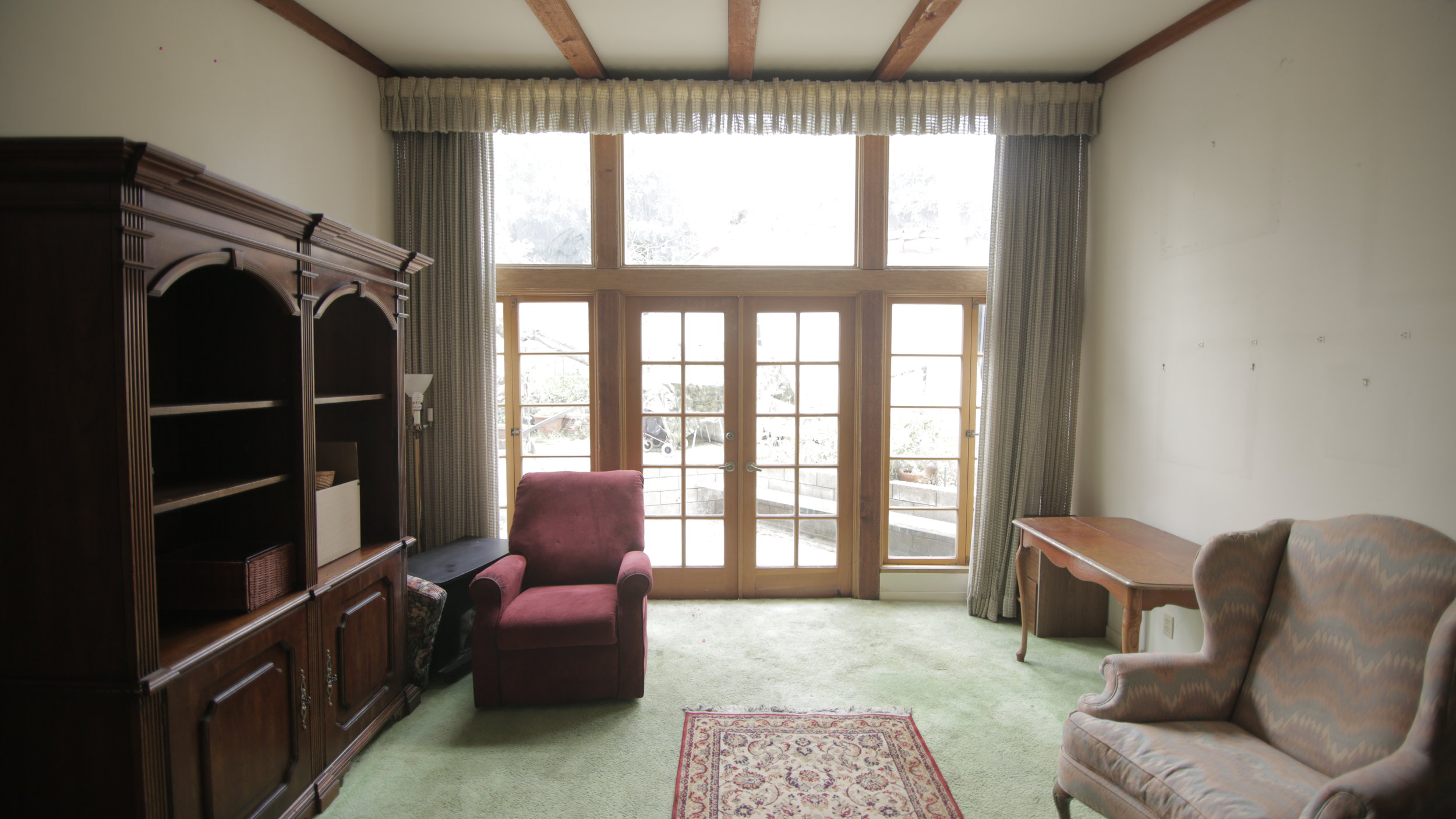 Property Remarks
Character Spanish home with original details, ready to be restored to its former beauty. When you enter this lovely house, you are greeted by a welcoming foyer with an elegant staircase and wrought iron railing. The home has a very desirable floor plan. The bottom level consists of a bright living room with picturesque windows, fireplace and hardwood floors, a charming formal dining room, a spacious kitchen with breakfast nook, a half bath, and a large den with sliding doors to the rear patio and terraced garden. Three bedrooms and full bath complete the upstairs. The largest bedroom also has an ample closet and attached sitting room. Private once you get inside, this house has so much to offer!
Property Details
MLS#
316002472
Year Built:
1927
Home Size:
2,223 sq ft
Garage Spaces:
2
Style:
Spanish
Location
State:
CA
City:
South Pasadena
Area:
(626)
Lot Size (Acres):
.17
Neighborhood Info - South Pasadena
South Pasadena is a city in Los Angeles County, California, United States. As of the 2010 census, it had a population of 25,619, up from 24,292 at the 2000 census. It is located in the West San Gabriel Valley. It is 3.42 square miles in area and lies between the much larger City of Pasadena, of which it was once a part, and the metropolis of Los Angeles. South Pasadena is the oldest self-builder of floats in the historic Tournament of Roses Parade.
South Pasadena's streets are lined with numerous species of native California trees. These include redwood, sequoia, ash, walnut, and sycamore. Some non-native trees, such as sweetgum, are also seen. Because there are very few stucco-clad Spanish Colonial houses and virtually no palm trees in some parts of the city, South Pasadena is a popular stand-in for Midwestern and Northeastern towns in motion picture and television productions.
"Mom and Pop" merchants populate the business district, and the Mission West area is a part of the original U.S. Route 66. Of historical relevance is The Fair Oaks Pharmacy and Soda Fountain; also the Rialto Theater in downtown South Pasadena is a unique blend of Spanish Baroque and Egyptian stylings and was built in 1925. It is one of the last remaining single screen cinemas in the country. The Rialto was added to the National Register of Historic Places in 1978, having narrowly missed being torn down that year. It went out of business on August 19, 2007 because of low profits. It has been featured in many films and commercials, most notably Robert Altman's The Player and more recently in Scream 2.
The Farmer's Market has become a tradition in the historic Mission-West District of South Pasadena on every Thursday from 4pm to 8pm. On the first Saturday of December every year, South Pasadena Booster Club hosts an annual 5K/10K run around South Pasadena known as the "Tiger Run", after the SPHS mascot. Racers from kindergarten to age 80 are invited to participate, including a wheelchair event. The 5K is run on flat sidewalks and roads around town, but the 10K (6.2 miles) includes some difficult hills. There is also a 300 meter children's run for kids 10 and under.
South Pasadena can often be seen in motion picture productions with its beautiful tree-lined streets and "anywhere in America" feel. Such movies as Freaky Friday, The Terminator, Gone with the Wind, Halloween,Pee-Wee's Big Adventure, American Pie, The Girl Next Door, Legally Blonde, 13 Going on 30, Back to the Future, Mr. Deeds, Bruce Almighty, Old School, The Ugly Truth, and License to Wed are just a few of the notable films shot on location in South Pasadena. Notable television series that have been filmed there include Parenthood, Family, Boston Public, Nip/Tuck, Desperate Housewives, Cold Case, Bones, Modern Family, No Ordinary Family, Big Love, and CSI: Crime Scene Investigation.
The South Pasadena Unified School District(SPUSD) includes five schools: three elementary schools (Monterey Hills, Marengo and Arroyo Vista), South Pasadena Middle School, and South Pasadena High School. SPUSD is supported by the South Pasadena Educational Foundation whose mission is to support educational excellence in the public schools of South Pasadena— through fundraising and operation of enrichment programs. The excellent public schools are one of the main reasons families are drawn to this wonderful city.
For more information, please visit the city's website : http://www.ci.south-pasadena.ca.us/
South Pasadena Unified's website: http://www.spusd.net/
and SPEF's website: https://spef4kids.org/